ROOTiT Seedling Trays
R25.00 – R75.00
Description
ROOTiT Seedling Trays are now available and are made to fit into the 2 sizes of ROOTiT Propagators that are available on our website.
ROOTiT Seedling trays are suitable for plant propagation, seed germination, plant cuttings, etc.
The trays have round cells (42mm diameter) that will hold most pre-formed propagation media, e.g. Jiffy Pellets or Rock Wool plugs. Alternatively, use your favourite seedling mix in the trays.
24 Cell Tray
Length: 290mm
Width: 190mm
Shape: Round
Cell Diameter: 42mm
Cell Depth: 45mm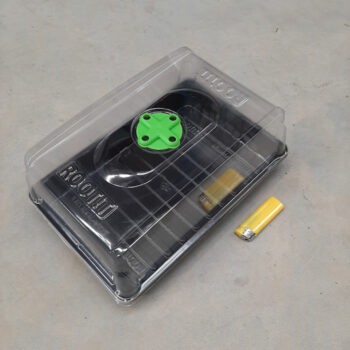 60 Cell Tray
Length: 520mm
Width: 320mm
Shape: Round
Cell Diameter: 42mm
Cell Depth: 45mm