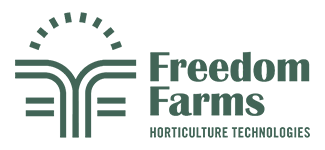 Freedom Farms Craft Soils are complete, handcrafted living soils, formulated for optimal plant growth and performance. Optimising our soils for root health is fundamental in achieving this. Perfectly aerated for optimum oxygen exposure to roots, whilst benefiting from the high water holding capacity of coconut coir pith. A base mineral blend is aded to all our soils to ensure long term Calcium and trace element availability as well as pH stability.
Our Craft Soils are inoculated with probiotics and together with the naturally high diversity of microbes in worm castings, our soils are teeming with beneficial soil and plant microorganisms. This optimises nutrient cycling (organic nutrients) and suppresses soil pathogens, keeping the root zone healthy. Some soils are also supplemented with organic plant macro- and micro- nutrients for growers that want to depend less on additional inputs, whilst still reaping the full benefits. We take meticulous care in sourcing, formulating, preparing and blending the components of our Craft Soils.
Our handcrafted Freedom Pots are all about freeing your roots from the stresses that come with conventional container growing. Due to its high porosity, the breathable material of the pots maximises root zone aeration and drainage, improving root health and nutrient absorption. Gas exchange therefore not only occurs through the upper surface of the container, but also through the sides. Evaporative cooling also takes place at the surfaces (sides) of the pot, buffering excessive temperature increases when growing in full sun. The breathability of Freedom Pots prevents root circling by allowing roots to self-prune, increasing the density of fresh root tips. This postpones root bound symptoms and alleviates transplant shock. Optimising root zone conditions is paramount to maximising your plant's performance.