Description
Plant Pots, plastic, various shapes and sizes: Plastic plant pots range from economical Thermoform pots that are made from thinner plastic, to more durable and longer lasting plastic pots that are able to accommodate larger specimens for longer periods of time. Always start a seed or seedling in a small pot and pot up to a slightly larger pot every time the roots have reached the outside of the pot. If plants are left in a pot that is too small for their roots, they will stunt and get rootbound.
Please note: Actual dimensions on all products may vary slightly due to production runs and supply chain sources.
Square Pots 
Square Pots are ideal for Herbs, Annuals and Perennials. The Square Pot allows dual drainage bottoms.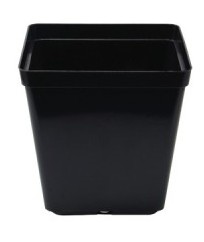 Black Square Pot – 10cm:
9cm Width
9cm Height
Black Square Pot – 12.5cm:
13cm Width
12.5cm Height
Black or Square Pot – 17.5cm:
18cm Width
14.5cm Height
10L Square Pot:
24cm Width Top
20 cm Diameter Bottom
27cm Height
Can actually hold 11lt volume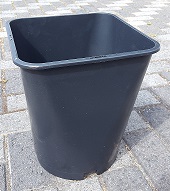 Pot is square at the top and round at the bottom
15L Square Pot: 
26cm Width Top
22cm Diameter Bottom
31cm Height
Pot is square at the top and round at the bottom
Saucers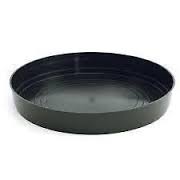 25cm Saucer:
25cm Diameter Top
23.5cm Diameter Bottom
28mm Height
32cm Saucer:
32cm Diameter Top
29cm Diameter Bottom
40mm Height
34cm Saucer: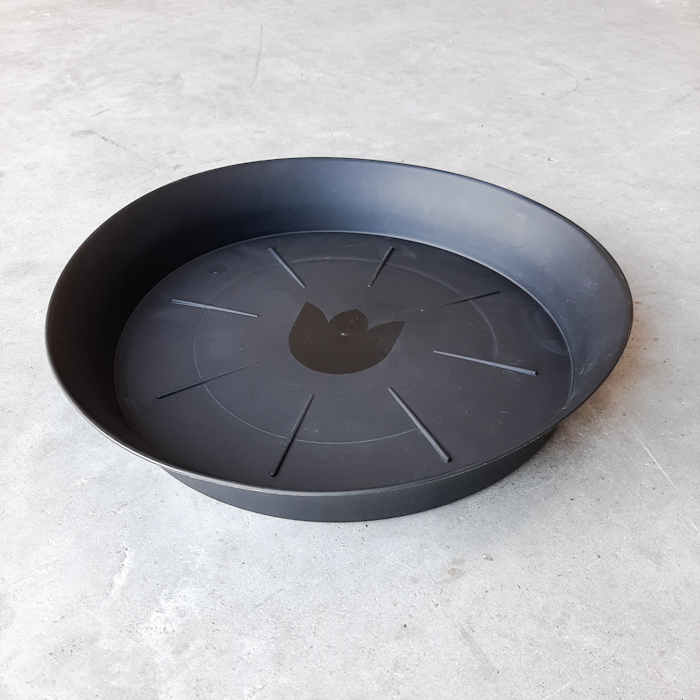 Fits a 20lt Fabric Freedom Pot comfortably
40cm Diameter Top
34cm Diameter Bottom
70mm Height
1.5L Thermoform Plant Pots
The Thermo-formed pot is manufactured from a sheet of extruded poly-propylene. They offer a cheaper, yet presentable solution for your product.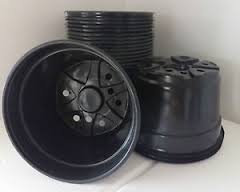 15cm Diameter Top
11cm Diameter Bottom
13.5cm Height
5L Thermoform Pot
22.5cm Diameter Top
17.5cm Diameter Bottom
17cm Height