GoMicro Examine Phone Microscope
R690.00
In stock
Description
The GoMicro Examine Phone Microscope is the best in class clip-on magnifier that clips onto any smartphone or tablet, producing clear crisp images. It is a great tool for detecting leaf disease and pests early and to monitor the progress plant development.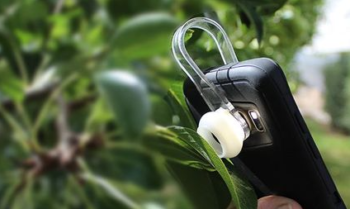 The GoMicro Detect App:
This is a companion app that uses Artificial Intelligence to detect agricultural issues. GoMicro is working with partners to develop a wide range of high accuracy detection apps. This app works well with a GoMicro Device as it produces high-quality images required for accurate detection. Read more HERE.
The magnification of this device is around 20-30x, but with a good phone camera and with 10x digital zoom it can reach up to 200x.
As the GoMicro Examine Phone Microscope lens housing works with your phone's flashlight feature to illuminate what is being looked at instead of using batteries, it is recommended to download magnification apps for your device, as these frequently have a flashlight On/Off feature and higher zoom capabilities than a standard camera app.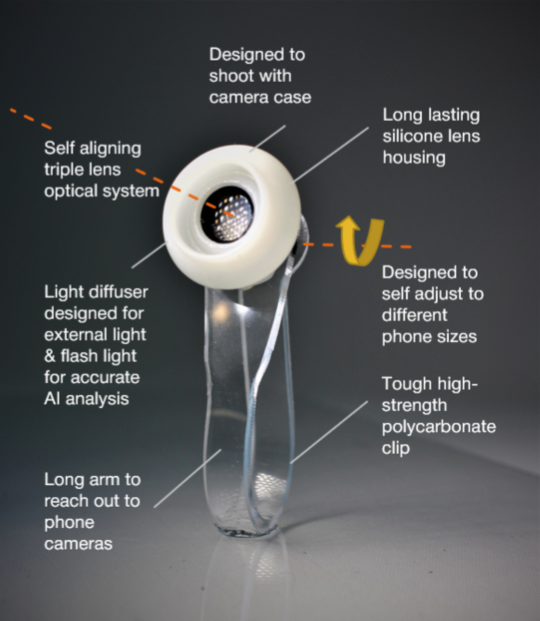 Below is a picture of a fabric mousepad, taken with a GoMicro Examine scope: