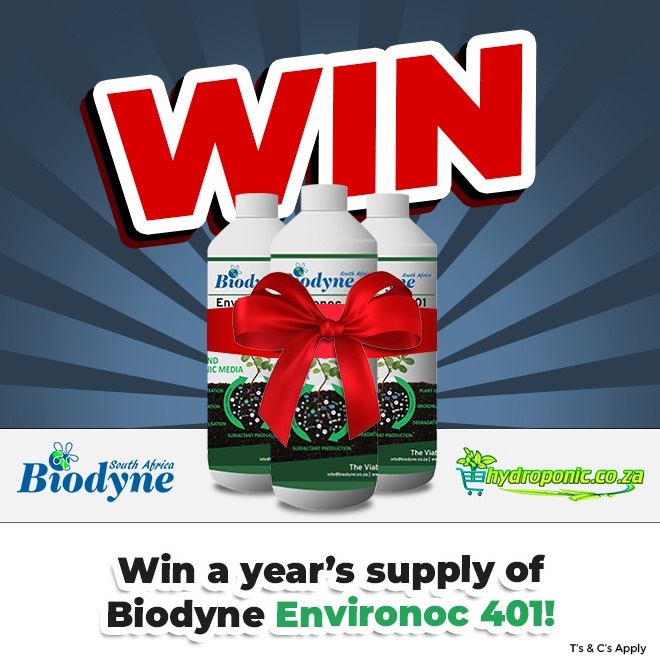 Terms and Conditions:
Total prize is equal to 12 x 500ml units of Biodyne Environoc 401.
All 12 units will be shipped simultaneously after the winner is announced. Competition entrants and prize shipping is limited to within the borders of South Africa only. 
Competition starts 15 July and Ends 30 September 2020.
To qualify purchase Biodyne Environoc 401 online from Hydroponic.co.za within the competition time period. 
One entry will be given for each order/purchase containing Biodyne Environoc 401.
The winner will be chosen by random drawing and notified within 7 days of the competition closing.
Biodyne Environoc 401 Microbes contain Beneficial Microbes that provide broad benefits for many plants including: Increased health and vigor, Healthier roots, Stronger and longer stems, Increased flower / fruit production, Phosphate solubilization capabilities, Nitrogen fixing capabilities.
Suitable for organic AND hydroponic systems !