Sale!
TS-3000 Mars Hydro Combo
R16 800.00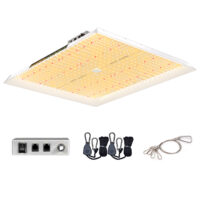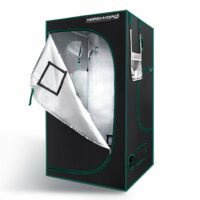 In stock
Description
The TS-3000 Mars Hydro Combo celebrates the combination of the Mars Hydro TS-3000 2022 Upgrade
and the Mars-Hydro 1.2m x 1.2m x 2m grow tent.
The Mars TS-3000 LED grow light, which is part of the TSW-3000 Mars Hydro Combo has many advantages over traditional HPS and older LED grow lights. Experience impressive results with your harvests. An impressive option for those seeking to get maximum coverage & output per watt, the Mars TS-3000 LED Grow Light performance will exceed your expectations!
The spectrum produced by the Mars TS-3000 LED grow light is closer to natural light and glasses are not required.
Compared to the same wattage HPS, the TS-3000 is 50% more efficient.
No fans mean no noise.
Aluminum cover and reflector for better heat and light dissipation.
Easy dimming.
The Mars grow tent 1.2m x 1.2m x 2m is very quick and easy to assemble and comprises of all the useful features you would expect. Provides a practical solution to creating a controlled horticultural environment.
It features top quality double thick Mylar with a 99% efficient reflective surface. The tents collect and then reflect any light emitted outside of the canopy footprint and delivers it directly back to the plant. These tents are designed to reflect the spectrum's provided by Mars Hydro LED grow lights and other HID grow lights. HID Grow lights such as Metal Halide (MH) and High Pressure Sodium (HPS) lamps can also be used in this grow tent. This special surface easily outperforms any other grow tents available. The Mars Grow Tents are one of the first LED engineered Grow tent specifically for growing with Mars Hydro products.
Features of Mars Grow Tent:
Ultra-Reflective Lined Mylar for superior light reflectivity and dispersal.
Premium Mylar sides: 2X stronger & thicker than the competition.
Vented flaps with screens: helps maintain a light proof environment.
Steel construction: Including poles, fixture braces & corners.
Supports up to 65Kg fixture for a a safe grow environment.
Removable waterproof material floor liner tray: contains spills/water within tent.
Completely non-toxic bug and disease resistant "no off-gassing".