Microgreen Grow Mats
R30.00 – R250.00
Description
These Microgreen Grow Mats are made from 100% natural, 100% compostable Jute fibers, which are very similar to coir cocomats. These mats are most commonly used to grow microgreens and microherbs with, but can also be used to germinate various other types of seeds, should you want to move these newly germinated seeds into the substrate your choosing once they have cracked open inside of the mats. (The Jute mat will replace the commonly used paper-towels or cotton wool pads)
The mats measure approximately 50cm x 24cm and are about 3 – 4mm thick.
These Microgreen Grow Mats fit perfectly into our 30mm Microgreen Trays and 30mm Microgreen Tray With Holes, as can be seen in the photo below…..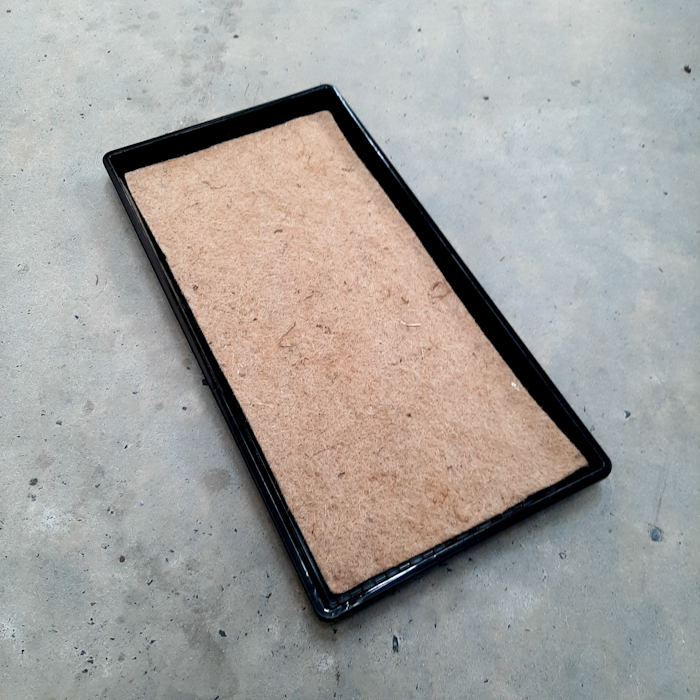 The mats are available for purchase individually, or in packs of 10 and are a very popular choice for growing microgreens at home, as it is a soft and airy medium with great moisture retention. Because the microgreen growing cycle is so short, with the seedling relying mostly on nutrients stored inside the seed itself, all you really need to do is place your prepared microgreen trays in a suitable location and keep the Microgreen Grow Mats slightly moist at all times.
Once your seeds have sprouted and grown to a harvestable size, you are able to clip off the delicious micro-leaves for your dishes and salads with a pair of pruning scissors.