Sale!
Mars Hydro SP-6500 Special
R23 900.00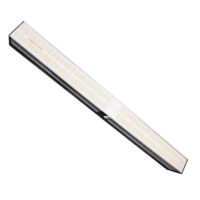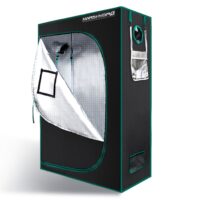 In stock
Description
Mars Hydro SP-6500 Special:
Buy a MARS HYDRO SP-6500 grow light and get a FREE MARS HYDRO Grow Tent 1.2m x 0.6m x 1.8m worth R 2400.00!! 
We only have 2 x SP-6500's left in stock, so don't delay !
---
The Mars Hydro SP-6500 LED Grow Light is the perfect substitute for HPS grow lights. The advantages of the Mars Hydro SP-6500 LED Grow Light are:
Samsung LM301B diodes for unmatched efficiency at 2.9 μmol/j.
50% more effective than HPS for the same PPFD output.
A more natural spectrum that is better suited to plant growth.
IP65 grade waterproofing, ensuring a longer lifespan with a sustained high output.
The rectangular design allows for easy scaling.
No active cooling, resulting in zero noise.
Easy dimming for reduced electricity consumption in early growth stages.
---
The Mars Grow Tent 1.2m x 0.6m x 1.8m is very quick and easy to assemble and comprises of all the useful features you would expect. Provides a practical solution to creating a controlled horticultural environment.
Features of Mars Hydro Grow Tents:
Ultra-Reflective Lined Mylar for superior light reflectivity and dispersal.
Premium Mylar sides: 2X stronger & thicker than the competition.
Vented flaps with screens: helps maintain a light proof environment.
Steel construction: Including poles, fixture braces & corners.
Supports up to 65Kg fixture for a a safe grow environment.
Removable waterproof floor liner: contains spills/water within tent.
Completely non-toxic bug and disease resistant "no off-gassing".