Sale!
Mars Hydro Combo Mars II 400
R 7250.00
Out of stock
Description
The Mars Hydro Combo Mars II 400 celebrates the combination of the Mars Hydro II 400 and the Mars Hydro 1m Tent.
The Mars II 400 LED Grow Light is designed to produce a superior yield and higher quality of vegetables and flowers all while reducing operational cost to around 1/3. You'll use way less energy as you will not have to worry about heat or running aircon or additional cooling fans.
The Mars II  is 100% Plug & Play saving you money from having to buy additional equipment for your horticultural setup.
Rugged case design, heavy gauge heat sinks, dual ball bearing fans and quality Epistar LED's all come together creating a powerful and long lasting grow light.
Grow for years without having to replace your lighting system. Mars II series grow lights are rated at 50,000 hours of use or more.
Offers a full spectrum for all growth cylces. Providing the correct wavelengths for Growth mode & Bloom mode, the spectral blend consist of 6 different LED wavelengths at 425nm blue, 460nm blue, 630nm red, 655nm deep red,740nm infra-red, and 2700k-3000k
Ideal for large Scale commercial operations or simply your garden indoors and grow your favourite plants all year long.
Step-by-step tent setup video below: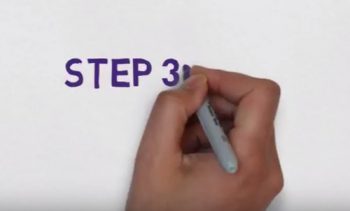 Mars II Features:
Control spectrum settings between Growth and Bloom mode or use both Grow and Bloom during Flowering.
5 Watt High intensity output LED Diodes
Optics Technology: Epistar™ 5watt single Chip (TOP-BIN) LED w/lens
Plug & Play Device:  there's no need to purchase additional equipment.
Maximum Coverage: Covers 76cm x 76cm and easily replace a 250W HPS or HID
Powerful: Next Generation Epistar™ High Intensity LED's. (HI-LED)
MARS II 400 Specifications
LED Diode Brand: Epistar™ (HI-LED) High Intensity
LED Lifespan: 50 000 hours
Power Consumption:  240V: 179W±5%
Coverage Area: 76cm x 76 cm
Spectrum: 440nm blue, 460nm blue, 630nm red, 660nm deep red, 730nm infra-red, and 2700k-3000k
90°-120°
Compare to HPS/MH/HID: 250 watt
Operating Requirements: Input voltage: 85v-265v Amperage: 1.7@ 120v | 0.78@ 240v
Hanging Distance: Seedling: 60 cm-75cm, Growth: 45cm-60cm, Bloom: 30cm-45cm
Product Dimensions: 34cm x 34cm x 9cm
Product Weight: 5.36Kg
Plug Type: RSA
Warranty: 3 years – see below
Tips for LED's:
1. As LED's produce less heat, when handing feeding and watering, one should use less water. It is recommended that you use less than half of what you would use when growing under HID lights. However frequency of feeding should be the same. Always do a soil moisture test before watering and feeding.
2. Use both Grow and Bloom during flowering.
See more Grow Tips below.
The Mars-Hydro Grow Light Warranty means you get a 3 year extensive warranty on every grow light that's fulfilled right here in South Africa. Any issues with your unit will be resolved quickly and without hassle.  Buy with confidence, buy Mars-Hydro.
Grow Light Warranty Procedure
E-mail or call us at the first sign of any problems with your unit and we will provide you with instructions on how to proceed. Please do not open the light without our permission as we are only responsible for problems that arise through manufacturing defects.
Repairs are free of charge within three years of purchase. Repairs done after three years of purchase are for the customer's account.
We cover all shipping charges when problems occur during the first 3 months after purchase.
Shipping charges to us after 3 months and within one year after purchase is at the customer's expense. Aeradix (Pty) Ltd will ship back to the customer free of charge.
All shipping charges are at the customer's expense after one year.
The warranty covers the power supply, all fans and electronic components, including, but not limited to, light emitting diodes and light emitting diode drivers.
Replacement
The light will be replaced in the event that a new replacement part does not correct the problem or there is a more complex problem.  The defective unit must be returned in its original packaging and box. If any part is missing or damaged, the sender will be charged additional fees for those parts or blemishes.
Disclaimer
A repair fee is associated with the return of your product if the light has been tampered with or if the damage is caused by the customer.
The warranty becomes null and void if the warranty seal is broken without our consent.
Damage caused by abnormal use, neglect (such as dripping water), using the wrong input voltage, dropping or breaking the light, disassembling of the light, etc. voids the warranty completely.
Warranty coverage is ultimately left to the discretion of Mars-Hydro and Aeradix (Pty) Ltd. We reserve the right to refuse warranty repair or replacement services.
This warranty is subject to change without notice and is based on the warranty ultimately provided by Mars-Hydro.
Grow Tip
1.How do I determine the right light for my grow area?
Measure the floor space. Multiply the length times the width and this will give you the square footage. You should be able to get decent results with 30-50 actual watts of power per square foot.
2.For larger areas should I go with a single large panel or multiple medium to small lights?
Using multiple lights allows you to better distribute the intense light in more areas of the grow space instead of having all of the higher intensity light concentrated in only one area while the outer edges never receive intense light.
3.Recommended Hanging Distance Above Plants
Seedling: 60 cm-75cm, Growth: 45cm-60cm, Bloom: 30cm-45cm
4.Here are more tips for grow under our light:
Growth stage, turn Growth switch on. Bloom stage, turn Growth and Bloom switches on.
5.Recommended Lighting Time
Veg: 18/6(on/off) or 20/4(on/off) Flower: 12/12(on/off)
6.Recommended Growing Conditions
The rate of photosynthesis and transpiration are directly affected by temperature, humidity and airflow.
The perfect temperature and humidity for your plants are found between 75°-85°F and 50% – 70% humidity, with plenty of airflow to replenish CO2. PH is 6-6.5. You may add more calcium and magnesium than normally needed.
7.Please Note
The light is not water-proof, so do not use it under water environment.
Light may be too strong, please wear your sunglasses when looking at it.
Some leds seem dim. They are IR. Human eye can not see IR very clearly, but you can wear sunglasses to check.
---
The Mars Grow Tent 1m x 1m x 1.8m are very quick and easy to assemble and comprise of all the useful features you would expect. Provides a practical solution to creating a controlled horticultural environment.
It features top quality double thick Mylar with a 99% efficient reflective surface. The tents collect and then reflect any light emitted outside of the canopy footprint and delivers it directly back to the plant. These tents are designed to reflect the spectrum's provided by Mars Hydro LED grow lights and other HID grow lights. HID Grow lights such as Metal Halide (MH) and High Pressure Sodium (HPS) lamps can also be used in this grow tent. This special surface easily outperforms any other grow tents available. The Mars Grow Tents are one of the first LED engineered Grow tent specifically for growing with Mars Hydro products.
Features of Mars Grow Tent:
Ultra-Reflective Lined Mylar for superior light reflectivity and dispersal.
Premium Mylar sides: 2X stronger & thicker than the competition.
Vented flaps with screens: helps maintain a light proof environment.
Steel construction: Including poles, fixture braces & corners.
Supports up to 65Kg fixture for a a safe grow environment.
Removable waterproof floor liner: contains spills/water within tent.
Completely non-toxic bug and disease resistant "no off-gassing".
Specifications:
Size of Tent: 1m x 1m x 1.8m
Material: Double thick Mylar fabric, all steel frame construction
Vent Size: 2 x 7.5cm, 4 x 15cm, 2 x 20cm
Ventilation System: 1 x 20cm roof mount; 2 x 15cm upper side mount; 3 x 15cm square lower vents
Mesh Window Size: 12.5cm x 30cm
Fixture weight capacity: 65Kg
Fixture hanging system 3 steel bar hanging and bracing system.
Additional Features Included tray liner
Reflective Mylar Tent Skin
Removable water-proof floor tray
Full steel frame with fixture mounts
 Assembly instruction & users guide
USAGE NOTES AND WARNINGS
Please read through all instructions. If grow tent is improperly installed and/or maintained, there is potential for damage or possible injury or death.
Assemble correctly to avoid tent tipping over and causing injury.
Use extreme care when handling sharp object in or around tent.
Do not place grow tent near a deck, stairs, chair, or other unsafe structure.
Do not hang equipment on or from grow tent that is above the supported weight range.
Keep electrical wires safely away from equipment and areas in and or around the tent that may collect water.
Do not expose grow tent to direct sunlight, near an open flame, or a heat source.
Do not use your grow tent if any part of your tent material is cracked, ripped, or broken.
Do not permit children to play on, in, or around grow tent.
Provide proper air circulation in your grow tent to prevent air from going stale.