Sale!
MagicalButter Bundle
R7 100.00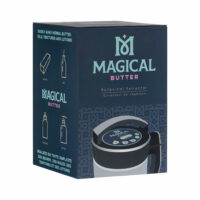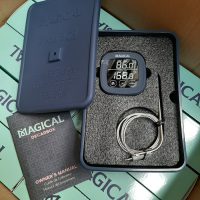 In stock
Description
Introducing the MagicalButter Bundle. Get everything you need to make the best edibles at home. It won't get easier or more cost effective than this.
The MagicalButter Bundle consists of:
* MagicalButter Machine, with recipe booklet
* MagicalButter 4 Pack
* MagicalButter DecarBox
The MagicalButter Machine makes cooking with cannabis easy.
Equipped with a standard South African plug – 220/230v version.
One year full replacement warranty.
7 Page MagicalButter Official Cookbook with some of our most popular recipes.
MagicalButter makes herbal butters, oils, tinctures, soups, sauces, salad dressings, skin care products, pet medicines, and more.
Digital thermostat and fully automatic, microprocessor-controlled cooking cycles for consistently predictable results.
Temperature sensor and timer for easy use.
Infuse herbs into: butter, olive oil, peanut oil, corn oil, sunflower oil, coconut oil, canola oil, and tincture.
At the touch of a button, enjoy great-tasting, healthy foods, or make natural skin-care products.
The MagicalButter 4 Pack includes:
3 Purify Filter Bags.
25 micron is a super fine pore size, best for kief or hashish.
73 micron is for a finer tincture and better clarity.
220 is a larger pore size, great for butter or thicker extracts.
1 LoveGlove silicone cooking glove.
The DecarBox allows you to effortlessly activate fresh herbs to your specific desired potency!
Food-grade silicone shell prevents loss of valuable plant compounds.
Elevates natural herbal potency.
Precision integrated thermometer with stay-cool external digital display.
Oven-safe shell ensures maximum retention of beneficial phytonutrients.
The most effective decarboxylation system available.
Owners Manual viewed here.
MagicalButter Machine recipes Recipes can be viewed here.
The magical butter machine can be used to make thousands of items and comes bundled with a recipe book.